Peachie Speechie R Sound Videos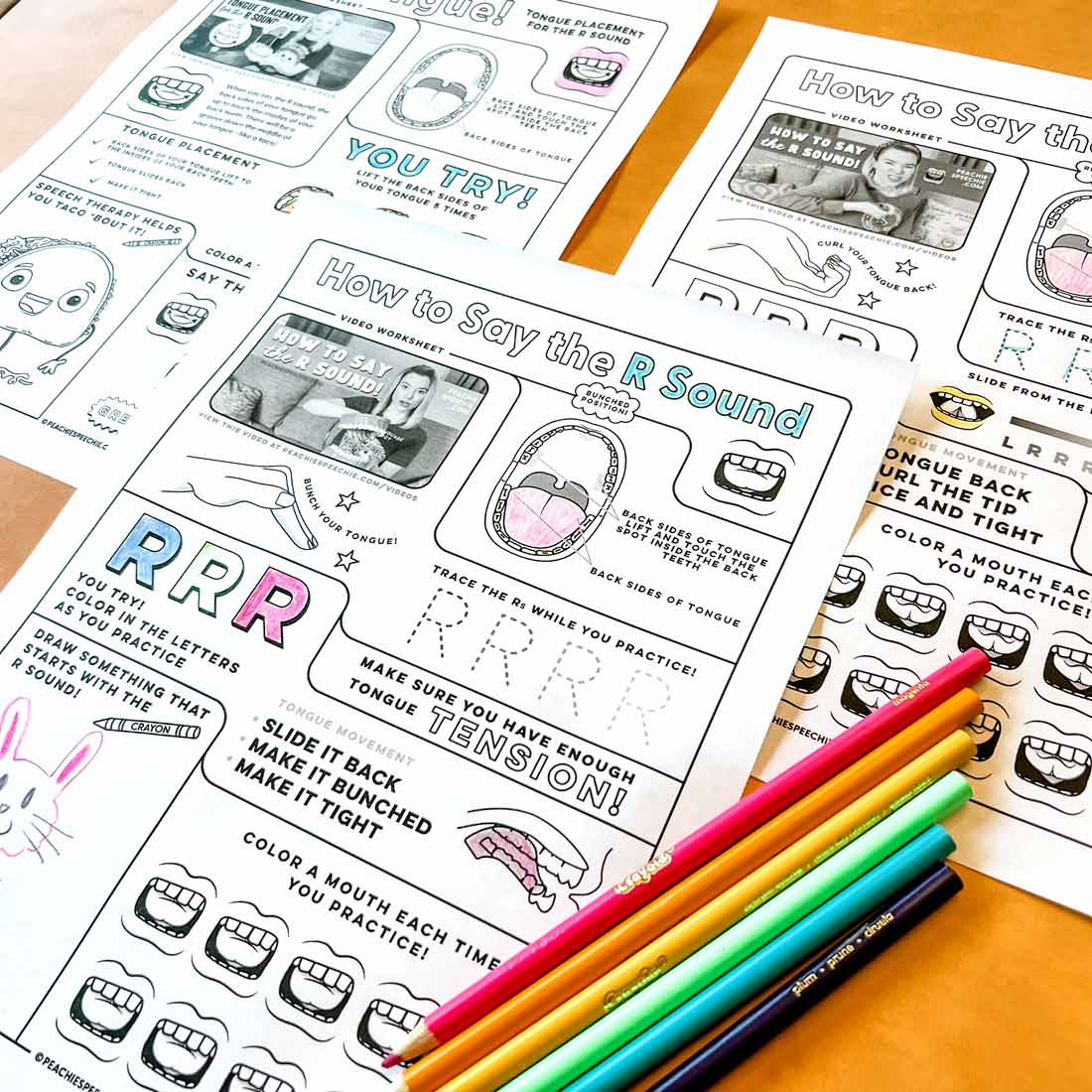 Video Worksheets
Enhance your video viewing experience and keep your little ones occupied with our thoughtfully designed worksheets. These are specially created to accompany our sounds in isolation videos, including the R Sound.
Simply provide your student with a copy of the worksheet, a pencil, and some crayons before playing the video. They can then participate in the engaging activities on the worksheet as you play the video for them.
Download now
This R Sound therapy workbook is a must-have. It teaches mouth anatomy, offers step-by-step techniques, and includes engaging activities for practice. Teaching R becomes easier with the use of proven methods that are supported by research.
Save money on the I Can Say… Articulation Bundle, which includes this product.

This systematic, step-by-step approach to R therapy is all you need for teaching the most menacing of sounds! 

This workbook is a MUST-HAVE for every speech-language pathologist! Professional illustrations teach students the anatomy of the mouth and detailed step-by-step visuals guide the clinician and student through a variety of techniques to elicit accurate productions. Engaging activities are included for practice in isolation, syllables, words, phrases, sentences, oral reading, and carryover to connected speech.

Teaching R can be difficult, but this workbook makes it easier. This comprehensive book of articulation printables contains a variety of proven methods. These carefully designed worksheets can be used while you provide evidence-based therapy to your students. Research supports many of the methods included such as minimal pairs, mass practice, and using visual cues.

Included in this downloadable workbook:

Clear anatomy visuals and step-by-step illustrated instructions for the production of retroflexed & bunched R
Elicitation techniques including tactile cues, shaping R from other sounds, using tools such as tongue depressors, dental flossers, and lollipops to elicit the R sound. Jaw stabilization tips, directions for using popular words (Karla, Eureka, etc.), and how to use hand cues.
Playdough sheets for teaching the R sound
Visuals for reducing lip rounding
Minimal Pair Cards and activities (w vs. r)
Auditory discrimination sheets
Coarticulation for eliciting vocalic R
Dot marker drill pages
High-frequency word drills
Nonsense word sheet (make up R words)
Fun and engaging drill games including a race car dice game, sand timer timed drill, paperclip spinner pages, and tic-tac-toe
Sound-By-Sound™ visuals for producing R at the word level
Worksheets for practicing the R sound in isolation, syllables, words, 2-word phrases, carrier phrases, sentences, oral reading, and carryover to connected speech.
SO MUCH MORE! 

Total Page Count: 334 Pages!

Shop R Sound Materials
View all
Save 10%
Save 100%
Save 5%
Save 14%
Save 17%
Save 23%
Save 42%
Sold out
Shop All Materials
View all
Save 8%
Save 10%
Save 46%
Save 100%
Save 23%
Save 14%
Save 11%
Save 5%
Save 20%
Save 42%
Save 14%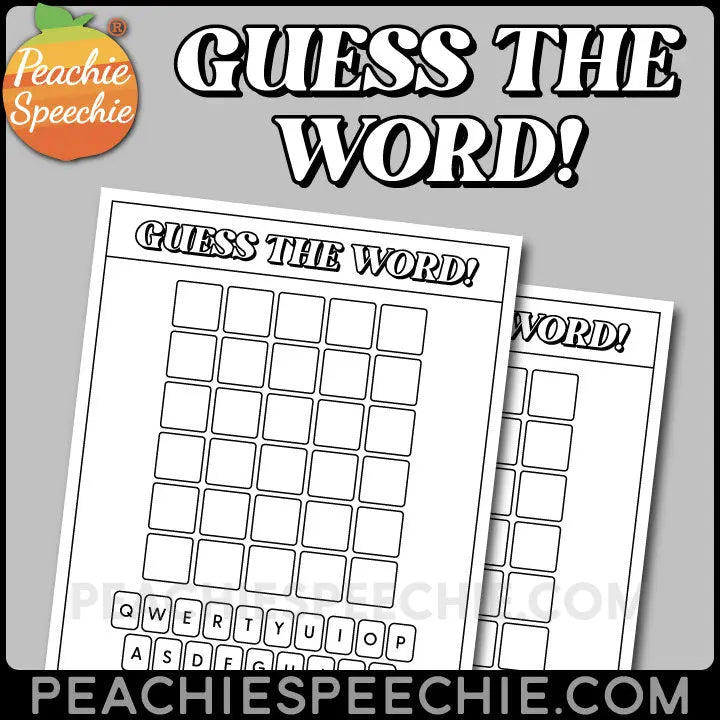 This free speech therapy video collection from Peachie Speechie is designed to help individuals learn the R Sound and improve their articulation. The videos feature expert speech therapist, Meredith Avren, demonstrating proper techniques for forming and pronouncing the R Sound, with clear explanations and unique visual aids to assist with understanding. The videos include exercises and drills to learn & practice the R Sound, as well as tips and strategies. The videos are suitable for people of all ages.
You'll find helpful downloadable products mentioned by each video. Professionally illustrated and loaded with a varying levels of fun activities, they will be your go-to resources for teaching and practicing articulation skills! You can find more great materials here.