Peachie Speechie Language Skills Videos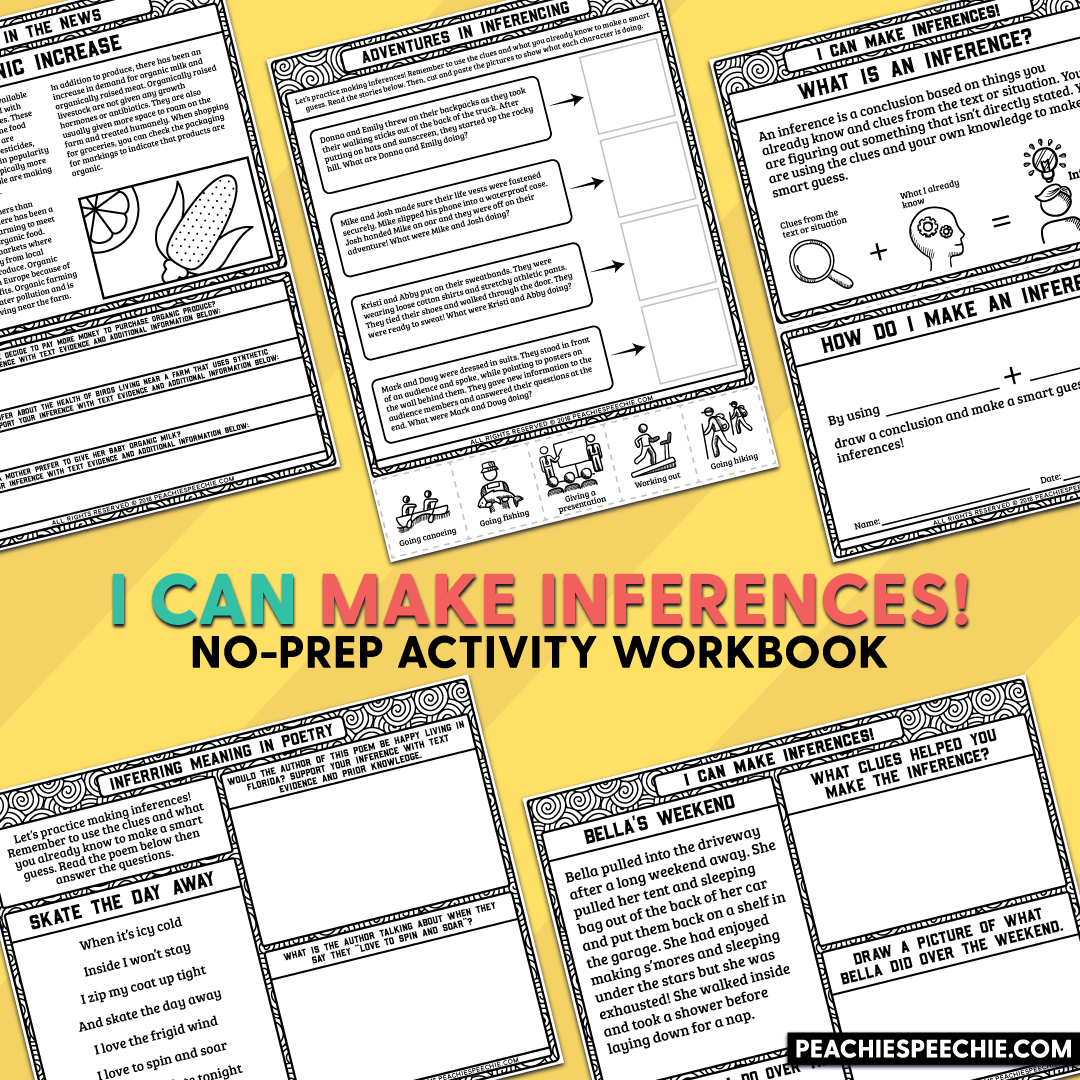 I Can Make Inferences
This comprehensive packet assists teachers & speech-language pathologists in teaching students how to make inferences! A variety of skill levels are included in this packet. Everything from basic clue-picture matching to making inferences about poetry and longer non-fiction texts. These versatile activity sheets are perfect for small groups or independent seat work!
Shop now
This free speech therapy/ early eduction video collection from Peachie Speechie is designed to help individuals learn a variety of language skills. The videos feature expert speech therapist, Meredith Avren, providing clear explanations and unique visual aids to assist with understanding. The videos include exercises and drills to learn & practice inferencing, describing and more valuable skills. The videos are suitable for people of all ages.
You'll find helpful downloadable products mentioned by each video. Professionally illustrated and loaded with a varying levels of fun activities, they will be your go-to resources for teaching and practicing language skills! You can find more great materials here.