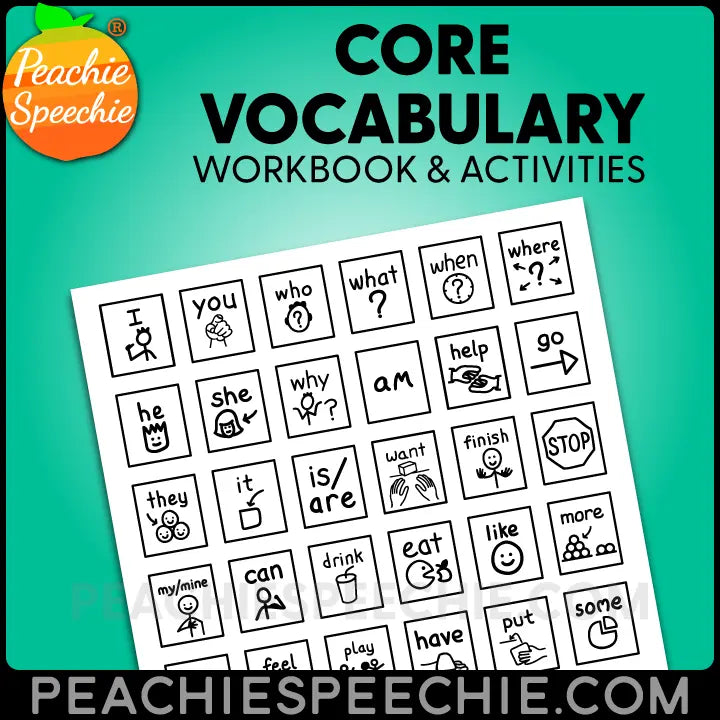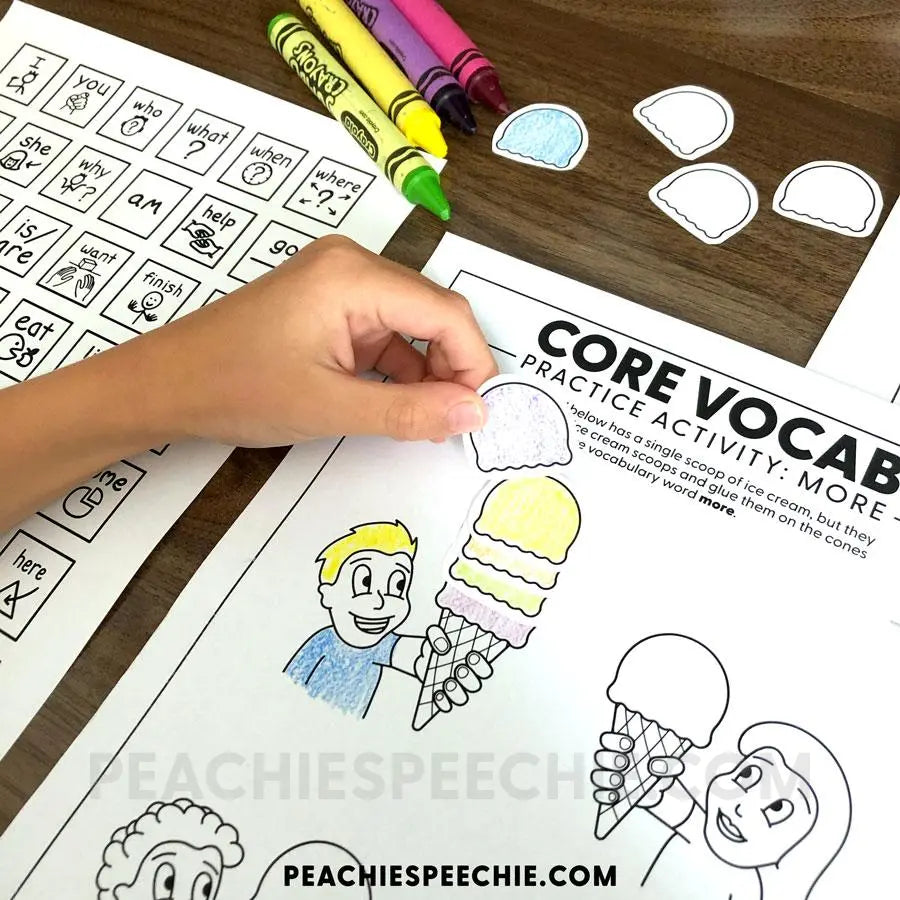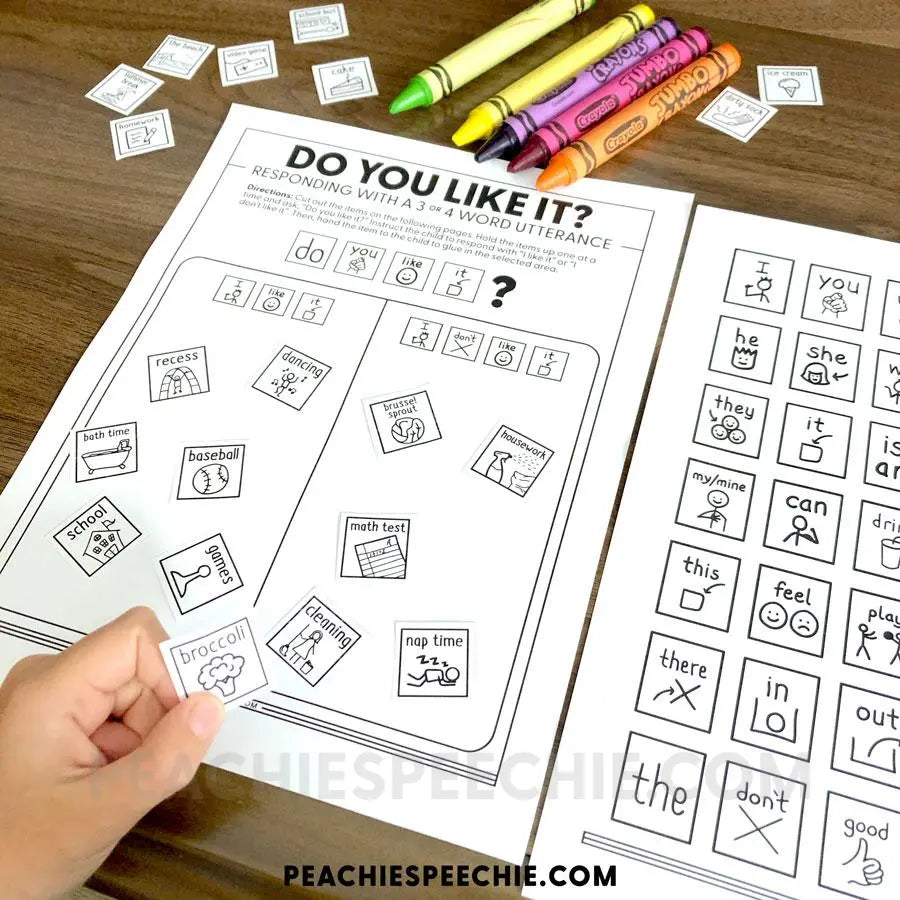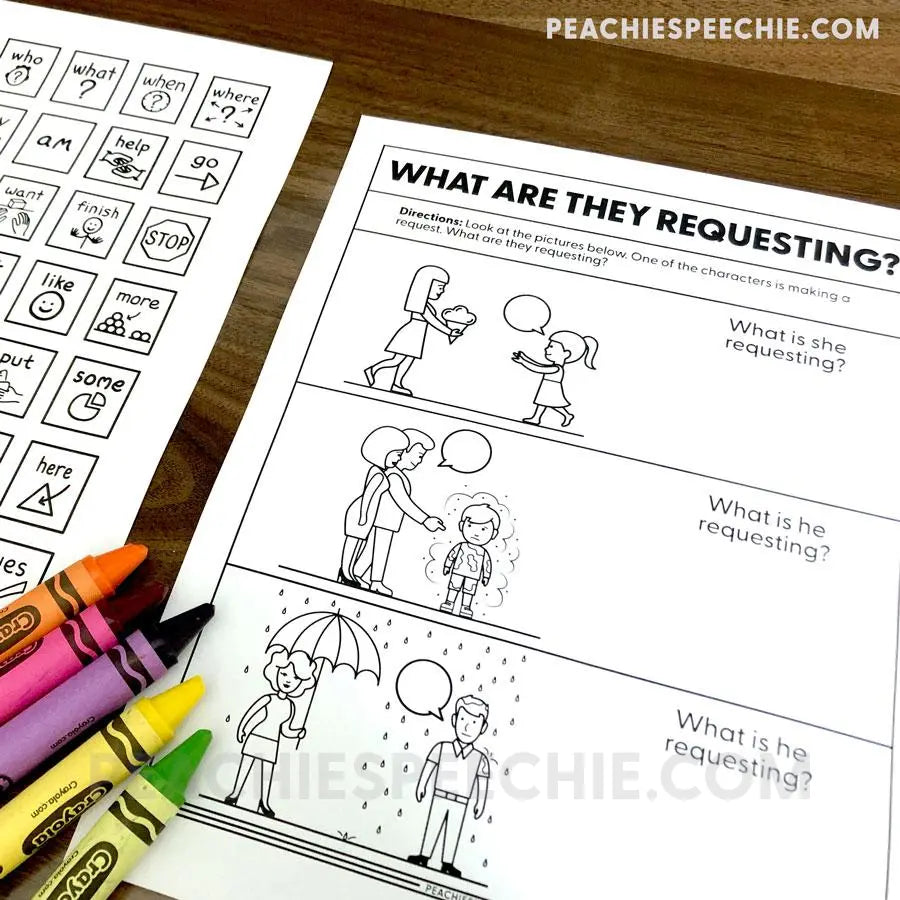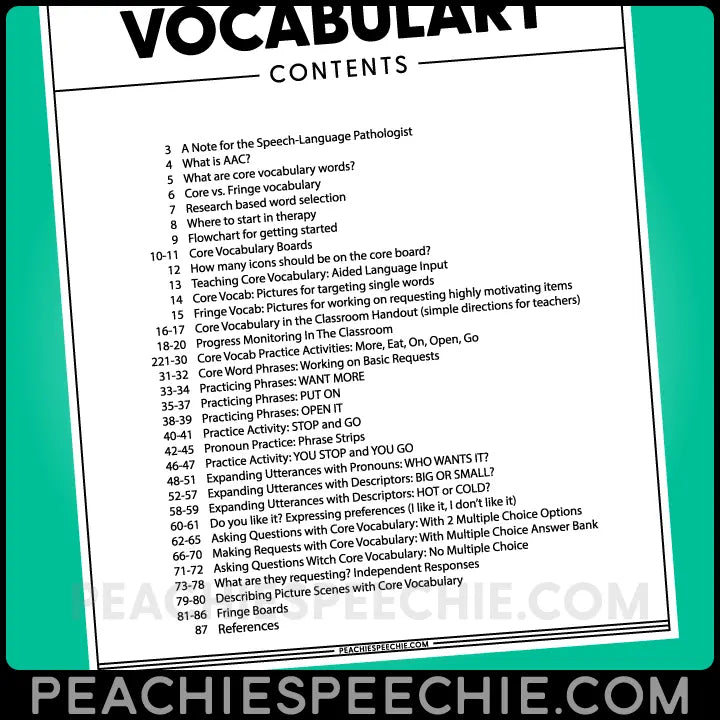 Core Vocabulary Workbook
---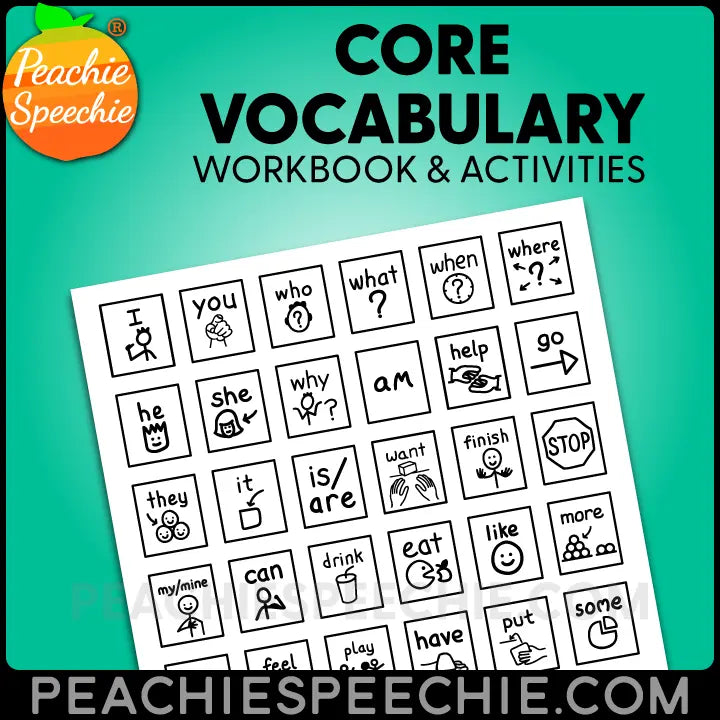 Are you getting started with AAC in the schools? Are you looking for information about core vocabulary along with activities to help you incorporate core words into speech therapy sessions? This is the workbook for you!

This is a combination of informational pages, handouts for teachers, and simple activities and therapy ideas. 

This core vocabulary workbook includes a core board (in color and black and white)! 
Look at the preview file for a complete table of contents. 
Some of my favorite things included in this workbook: 

Teacher handouts and DATA COLLECTION SHEETS for teachers! They can fill out a simple rubric to show a student's progress with AAC in the classroom. Great for RTI!

 

Information about research based word selection
Fun cut and paste pages to encourage use of core vocabulary

 
I hope to add additional core boards to this product in the future, but for now it has one core board and 5 fringe boards. The price will be increased as I add additional board options. 
Yeesss!
This is so great. Love the drawings and activities.