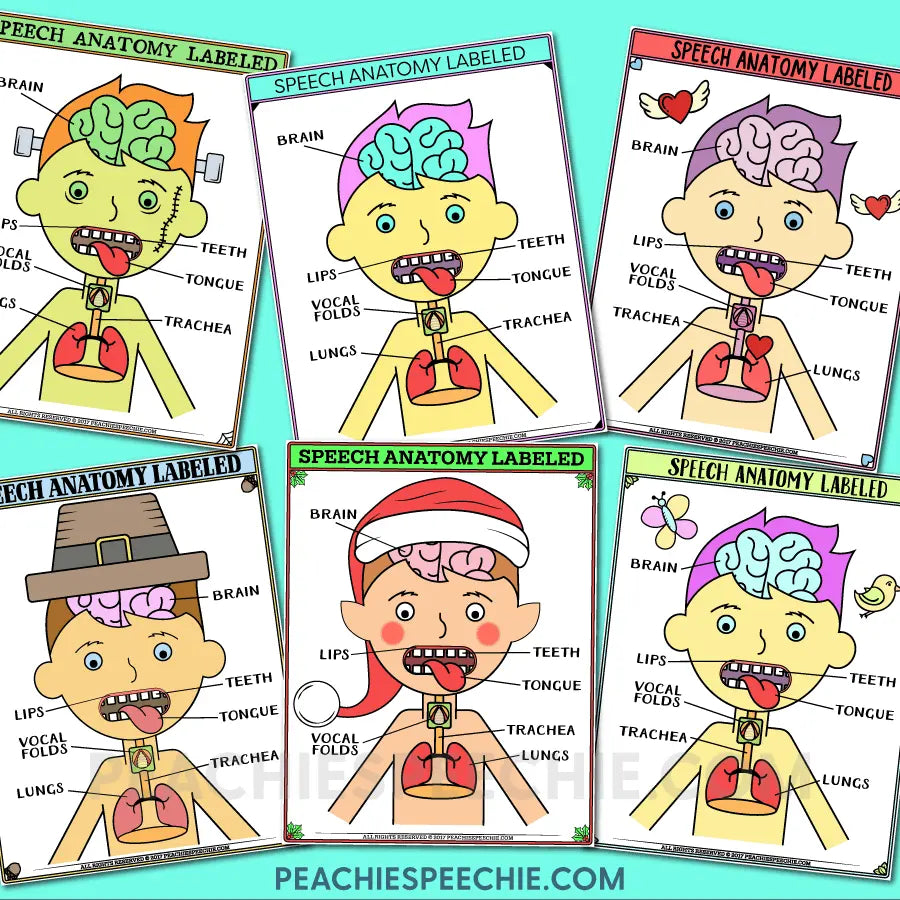 Fluency Therapy Activities BUNDLE (Stuttering Therapy)
---
This is a huge
BUNDLE
containing 6 engaging fluency therapy activity products. This product is positive and supportive of students struggling with fluency disorders. Please refer to the individual product listings for very detailed descriptions of what each one contains. Your students will love these themed activities!
This product helps teach fluency strategies and provides many opportunities for practice with a positive and reassuring attitude.
It's OK to stutter!
We aren't trying to eliminate every little repetition. We are trying to teach strategies and decrease disfluencies to make communication easier and more relaxed. Your students will be able to reflect on their own speech with a self-rating "slider" and develop a deeper understanding of speech anatomy and strategies that can be used to reduce stuttering events. You and your students are sure to love this!
Products included in the bundle:
Activities include:
Illustrations for teaching speech anatomy
Practice pages at the word, phrase, sentence, conversation, and reading levels
Visuals & explanations for fluency shaping strategies (easy onset, light contact, etc.)
Cut and paste activities
Sliders for rating speech
Fluency questionnaire
Engaging, supportive, and FUN activities! Check out all of the product descriptions for additional details!
Total of 191 pages! All in black and white. Color versions of the anatomy posters and sliders are included as well.

This product is rated 5.0 of 5.0 stars.
It has received 3 reviews.
Fluency Therapy Activities BUNDLE (Stuttering Therapy)
Super comprehensive.
Super comprehensive. This resource has made therapy with my students who stutter so much easier and impactful. Great resource!!
This is amazing!
This is an amazing collection of resources for fluency therapy that is sure to keep students engaged with new activities throughout the school year!! My students are being more successful understanding their speech pattern and improving their fluency with these materials (and I am feeling more successful as a therapist!)! Thanks for the time and effort you put into this product.