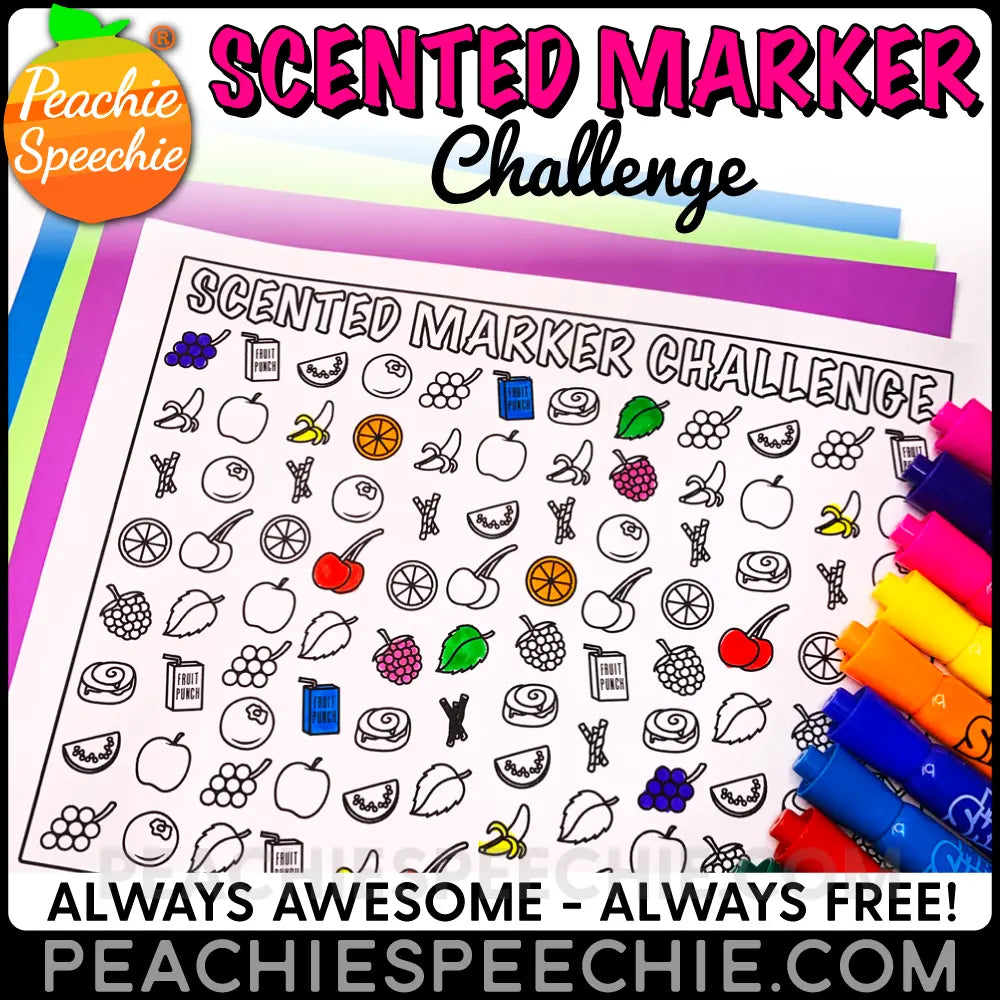 100 Trials Scented Markers Challenge by Peachie Speechie
---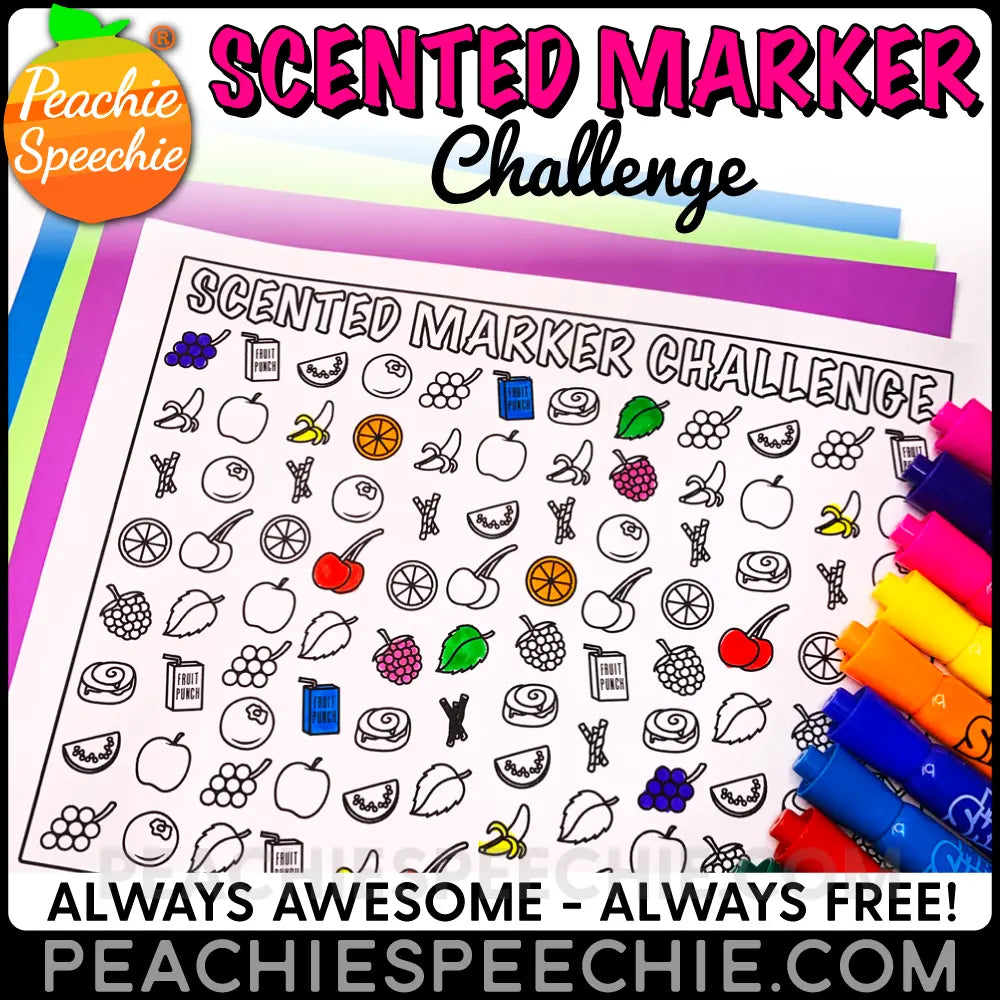 Peachie Speechie has been providing 100 repetition challenges since 2013! Be sure to click the custom category in my shop to see them all! This smelly marker companion freebie is one of my favorites!
I developed this activity for use in my speech room with my articulation groups to motivate my students to get 100 repetitions of their speech sounds. You can easily adapt this activity to focus on
math facts, sight words, or pretty much anything!
Just print and go!
Here is how it works:
I challenge my students to say their target speech sound 100 TIMES in one session.

I give each student a copy of a challenge sheet.

I give each student scented markers.

Each time a student says an accurate production of their speech sound, they get to color in an item on their challenge sheet.

Their goal is to have 100 accurate productions!

At the end of the session, hang these festive sheets in your room as decorations! Tag us on Instagram @thePeachieSpeechie so we can re-gram your photo!!

You'll also love our Scented Marker Articulation Game!

100 Trials Scented Markers Challenge by Peachie Speechie
Scented Marker Roll and Race Open Ended
This has been fabulous! My students love it and I've enjoyed hunting for both smelly and stinky markers. Great for lots of increased drill and motivation! Also, I've used it over multiple sessions, so I feel like it's the pinnacle of low prep!