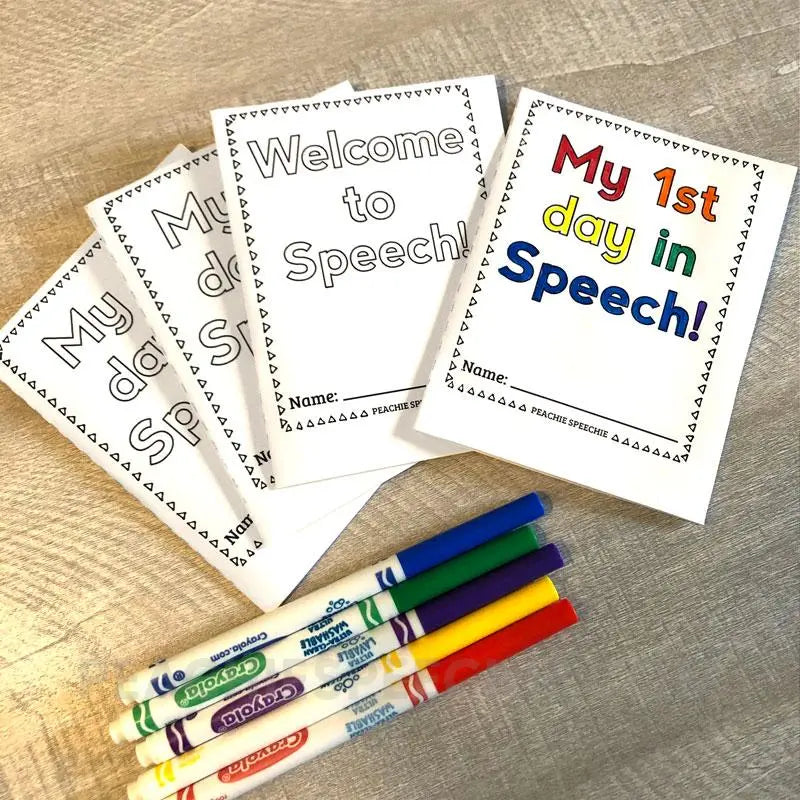 Welcome to Speech Therapy Foldable Booklets
---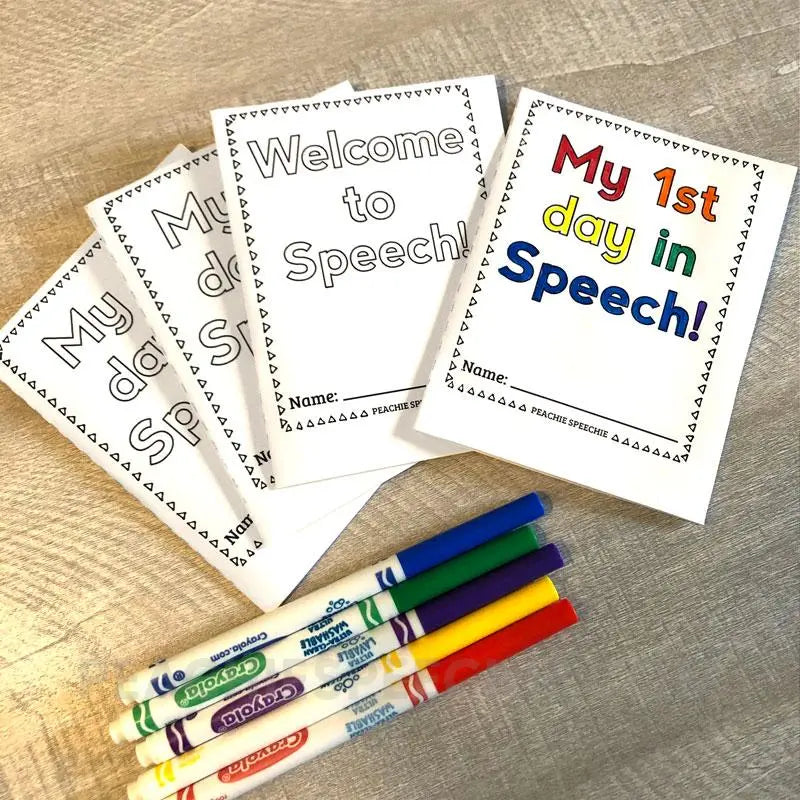 These foldable books are a fun and easy way to introduce your students to speech therapy! Perfect for the 1st day of speech!
Included in this download are 2 foldables. Simply print, fold, and go!
Directions:
Print the foldable
Fold it twice to make a little book
Give students crayons/markers and a pencil
Engage students in conversation as they complete the activities in the foldable
These foldables help you introduce speech/language goals and collect some informal conversation data. You can send them home with students after their first speech session to remind parents about goals for the year.
You'll also love our Speech & Language Fun Foldable Booklet Bundle!
Go to for the first week in speech
Easy way to catch up with kids for the first session and contact parents with therapy time without doing a lot of extra work!
Welcome to Speech Therapy Foldable Booklets
Speech-Language Pathologist-Elementary School
Loved this product!! It was a wonderful resource to use for back to school! Thank you so much.
Great BOY resource!
This foldable was great for having one-on-one conversations with students about their goals. Thank you for sharing!
Welcome to Speech Therapy Foldable Booklets
Welcome to Speech Therapy Foldable Booklets