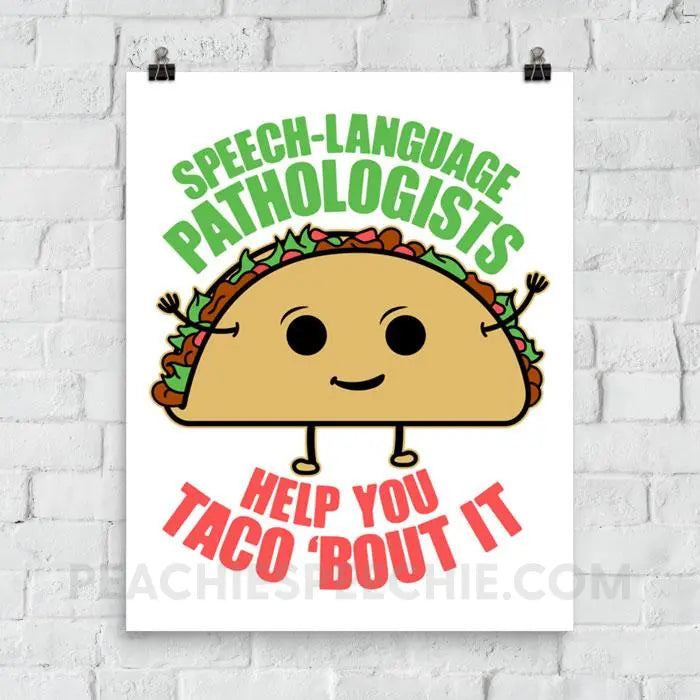 Taco 'Bout It Poster
---
Speech-language pathologists help you taco 'bout it!® The perfect gift for any SLP! It will add color to your wall and a smile to your face.
Decorating the speech room with this
I got this one and the pizza one to decorate my speech room. My clients think they are funny and they really brighten up the space! Thank you for making these!