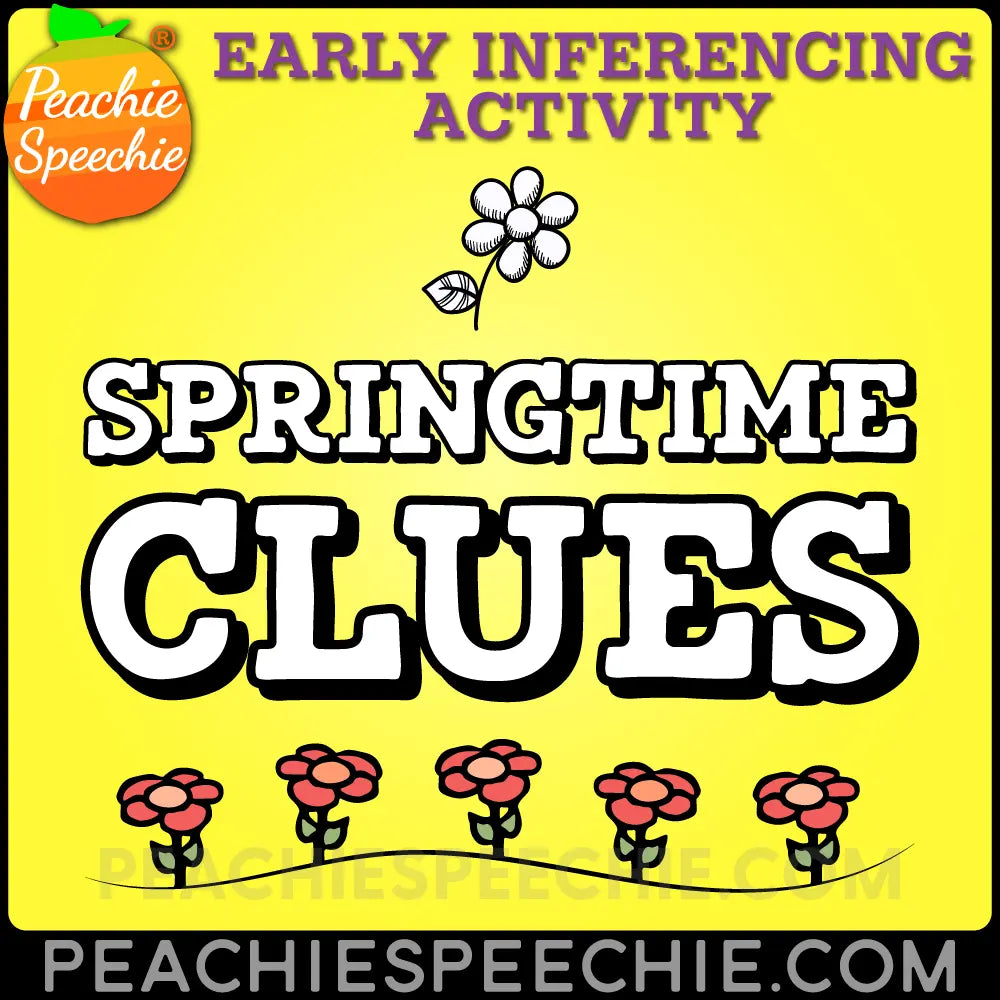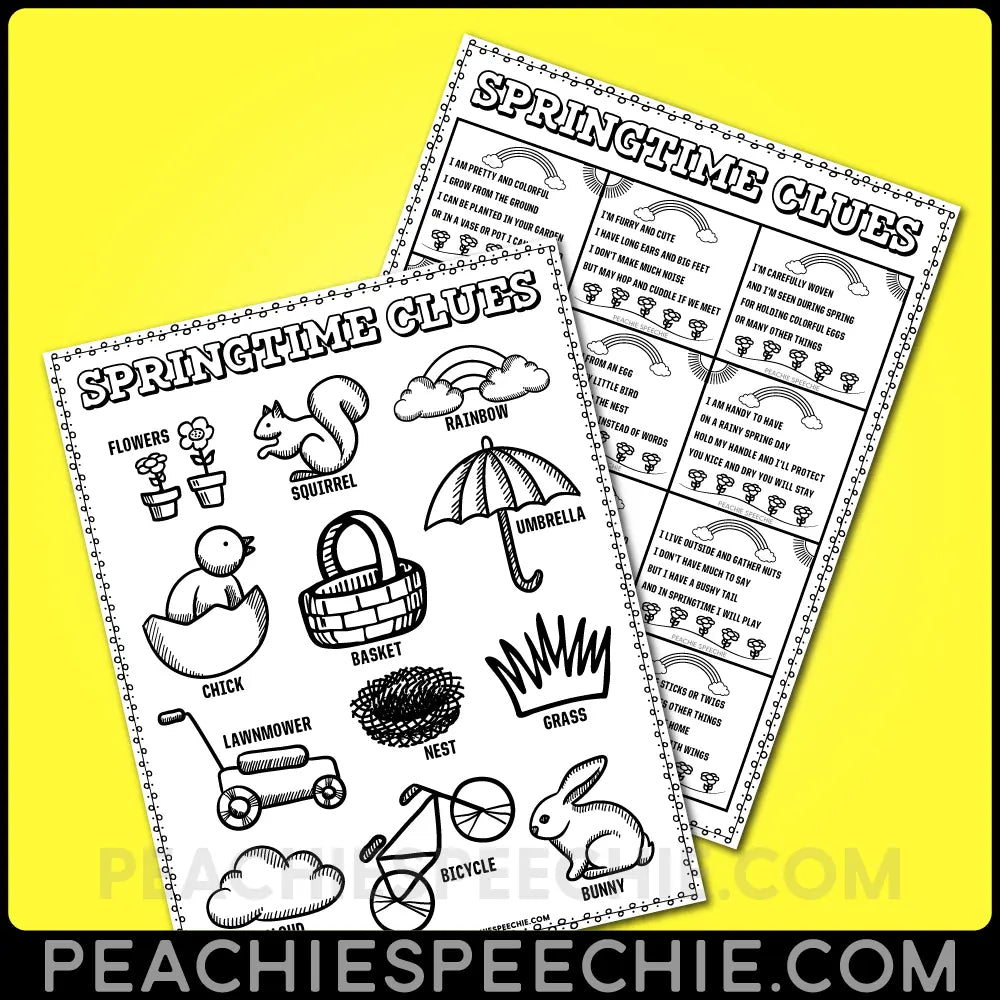 Springtime Clues: Early Inferencing Activity
---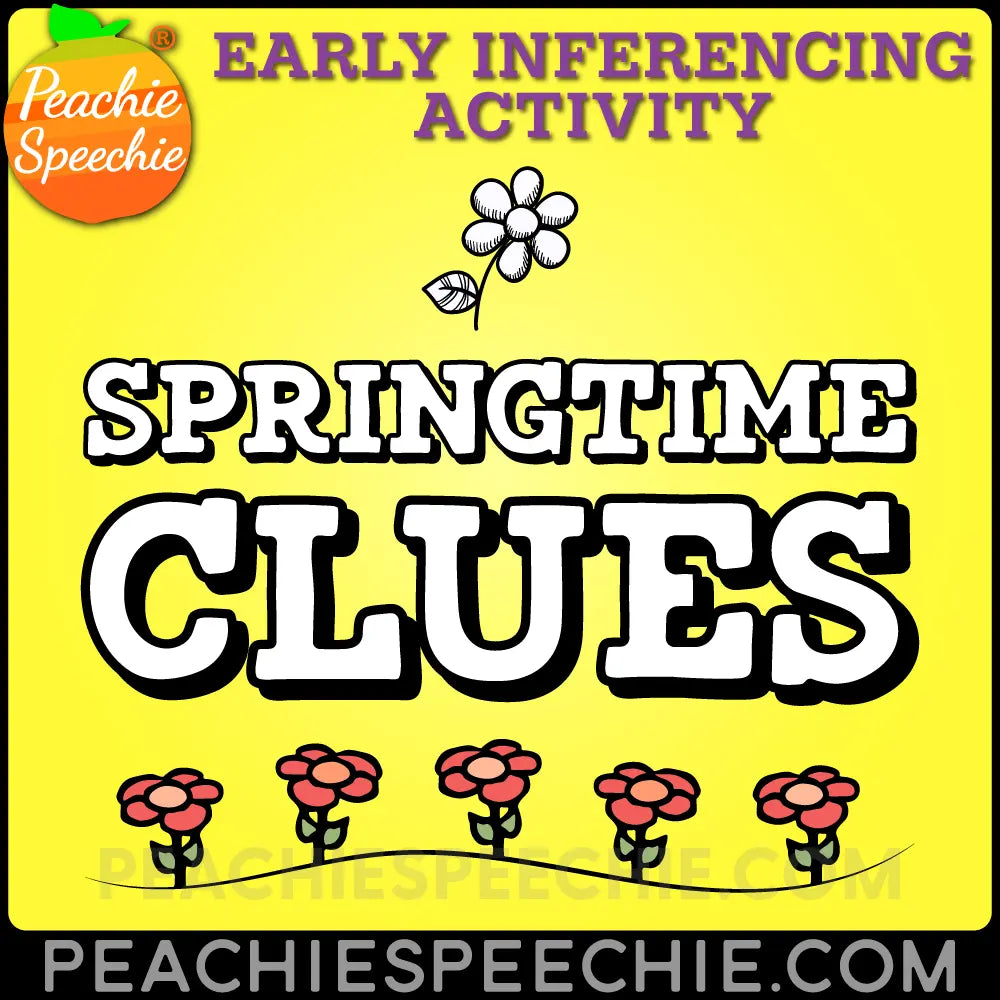 This early inferencing activity is no-prep and perfect for spring!
How to use this activity:
Give your student a Springtime Clues Inferencing sheet.
Read the clues to your student, one by one.
After you read it, your student will use the clues to infer what item is being described and mark that item on their sheet. They can mark the item by coloring it, pointing to it, smashing dough on it, or any other way they'd like.
No-Prep version: Instead of cutting out the clue cards, leave them all on one sheet!
The grade levels you use this with will change, depending on your student's language skills and ability to make inferences. I use this with my 2nd graders when discussing inferencing skills!
Included in this download:
Directions page
Clue cards page
Coloring sheet with springtime pictures
You'll also love our I Can Make Inferences! No-Prep Workbook
This product is rated 4.6 of 5.0 stars.
It has received 8 reviews.
Spring Clues
I love all the inferencing activities. For the younger students I use the pictures but with the older students I stick to the oral descriptions only.
LOVE Peachie Speechie Inferencing activities!
I love the "Springtime Clues" lesson. I have most of her lessons in this series. I can target so many language areas in therapy......following directions, expressive vocabulary, describing, inferencing, etc. Fabulous resource :)
Springtime Clues: Early Inferencing Activity
Springtime Clues: Early Inferencing Activity
I love all of your early inferencing worksheets!
R sound by sound
This totally made r make sense to my student who's in a high support classroom! First day we were able to get some way better approximations!