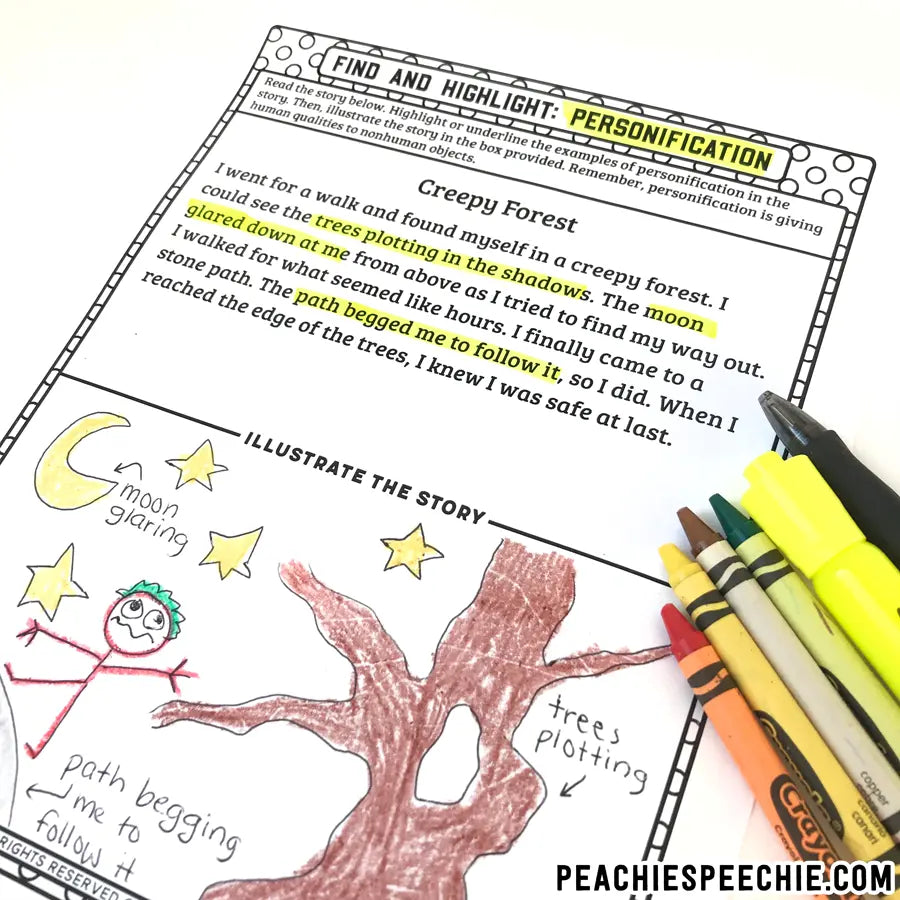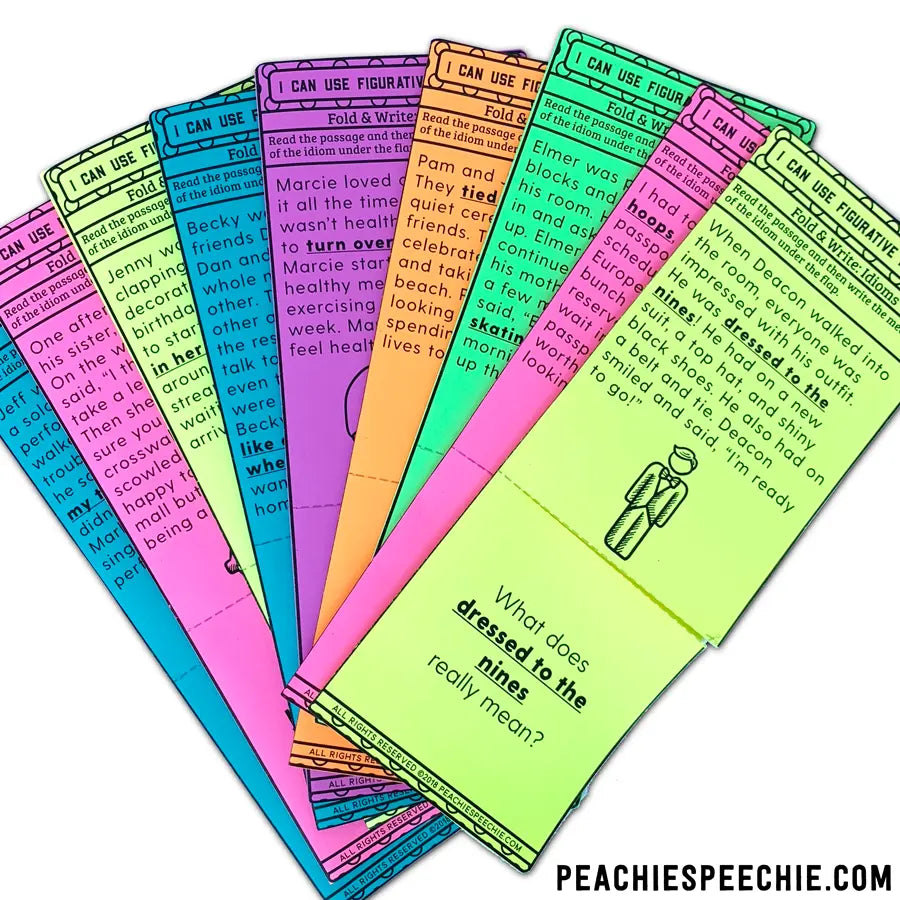 I Can Use Figurative Language: Activity Workbook
---
Save money on the I Can... Language Skills Bundle, which includes this product.

Teach figurative language: Idioms, Similes, Metaphors, Personification, and Hyperboles with this no-prep set of engaging worksheets! If you love my WH-question workbook and inferencing workbook, you're sure to love this as well!

This workbook explains what figurative language is and gives multiple practice activities for each type of figurative language, with a heavier focus on idioms.

Included in this digital download workbook:

Teaching posters: for students to color (idiom, simile, metaphor, personification, and hyperbole posters) & dot worksheets for identifying similes vs. metaphors vs. idioms.
Idiom activities: matching, cut and paste, drawing idioms, context clues idiom stories, fold and write idiom stories, write your own idiom story page.
Simile activities: find the simile, simile matching, cut and paste, complete the simile, drawing simile monsters, read and highlight simile stories, describe with similes (write your own sentence), write your own simile story page.
Metaphor activities: find the metaphor, metaphor matching, cut and paste, read and highlight metaphor stories, describe with metaphors (write your own sentence), write your own metaphor story page.
Personification activities: find the personification, matching activity, cut and paste personification activity, read and highlight personification stories, describe with personification (write your own sentences), write your own personification story page.
Hyperbole activities: find the hyperbole, "hyperbole hunt", read and highlight hyperbole stories, make your own hyperboles, write your own hyperbole story.
Total of 101 pages.
This product is rated 5.0 of 5.0 stars.
It has received 1 review.
Figurative Language
The book is well organized and has many forms of figurative language. I would recommend it as it has a variety of activity worksheets to go with the different forms of figurative language.