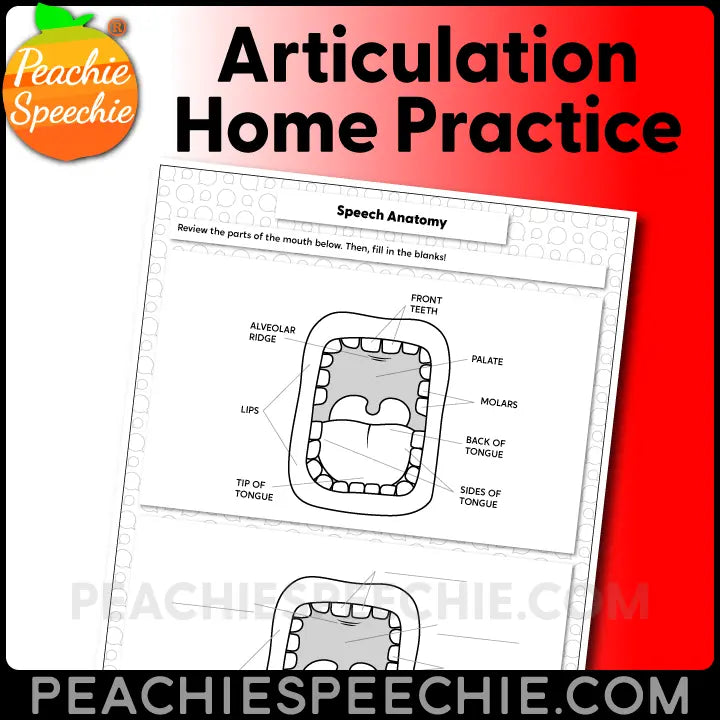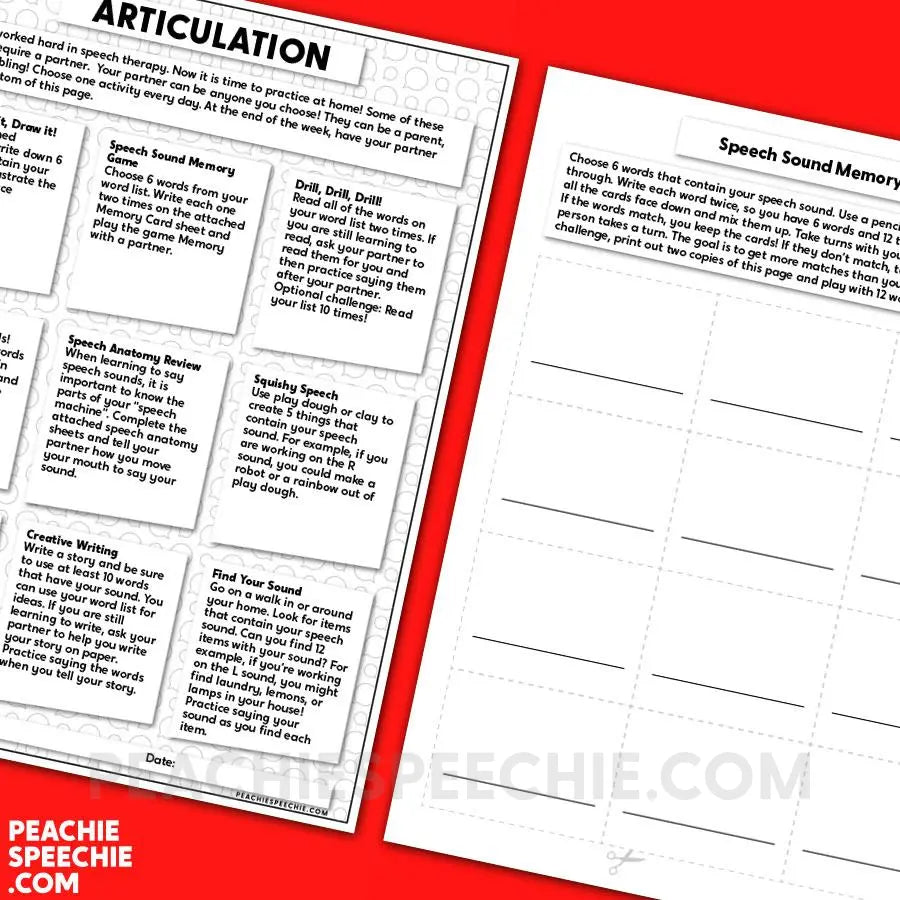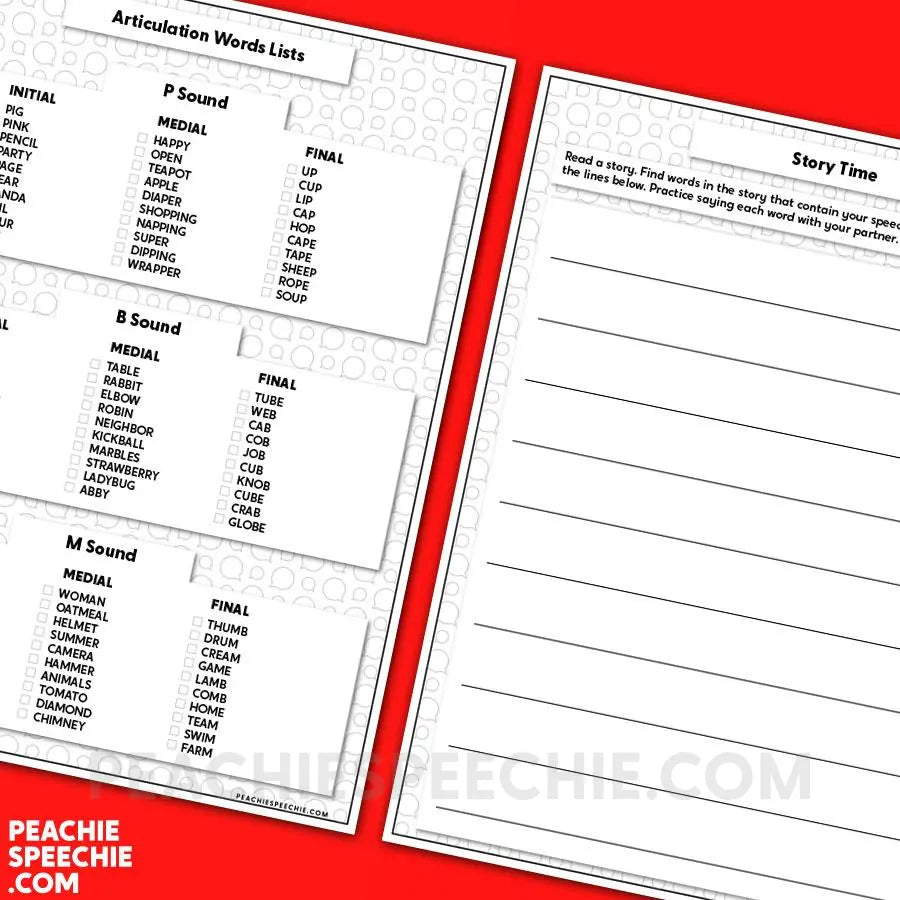 Articulation Home Practice
---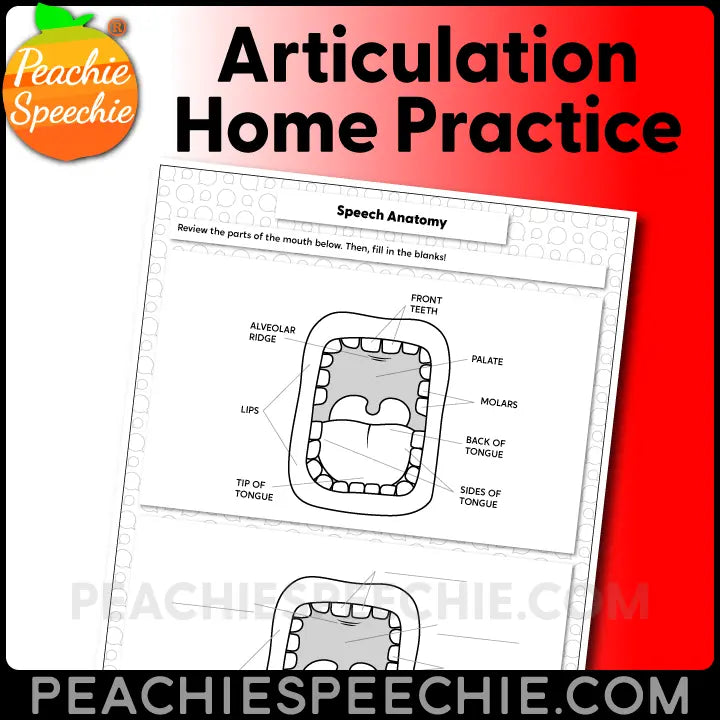 This is a packet of materials for home practice! This packet is designed for students who are working on speech sounds. There are 9 activities in a choice board format. Your student can choose one activity per day and have a partner sign off at the end of the week. 
Activities include: 
Say It, Write It, Draw It

Artic Memory Game

Nonsense Words

Speech Anatomy Label & Cut and Paste

Find Your Sound (around the house)
Creative writing
Story Time (find your words in a story)
WORD LISTS
This packet may be emailed to parents or shared on secure, password-protected platforms such as Google Classroom or SeeSaw. Please do not put it on a website, social media, or shared drive. See sharing info on our FAQs page. 
Great Start to Therapy Year
This was a fun project to review our speech process, and I was able to address a variety of goals as we completed the activity - over several sessions. I typed out a narrative and sent home a copy of each student's project so they could "teach" their families about "how we talk". Today a 4th grader proudly reported that his mom "didn't even know she had a trachea or that breathing muscle, she only knew about the brain and the mouth". He was thrilled to be able to teach her something!
Great Resource for Teletherapy
I love that I can use this resource printed or digitally. I love how it doesn't require colored ink (my school doesn't have a colored printer so I'd have to print it from home). It's simple to use and an easy idea to carry-over at home for additional practice. I love the simplicity of it, yet it is very effective. Thank you for sharing!
Articulation Home Practice
Articulation Fun
Parents are raving about when I give this packet out to them. They feel empowered that they have a tool to help their child outside of speech therapy. They love this product as it is tailored to that child's needs. Thank you Peachie Speechie for this product!
Articulation Home Practice
I used the this book to help put together home programming for one of my kiddos as we wrap up our summer session and I loved how easy it was to customize for different needs! The anatomy drawings were especially helpful for teaching placement, which has proven to be difficult over teletherapy :)
Articulation Home Practice
This is very helpful to help my elementary students practice their speech sounds at home. It is easy to follow and their parents love it!