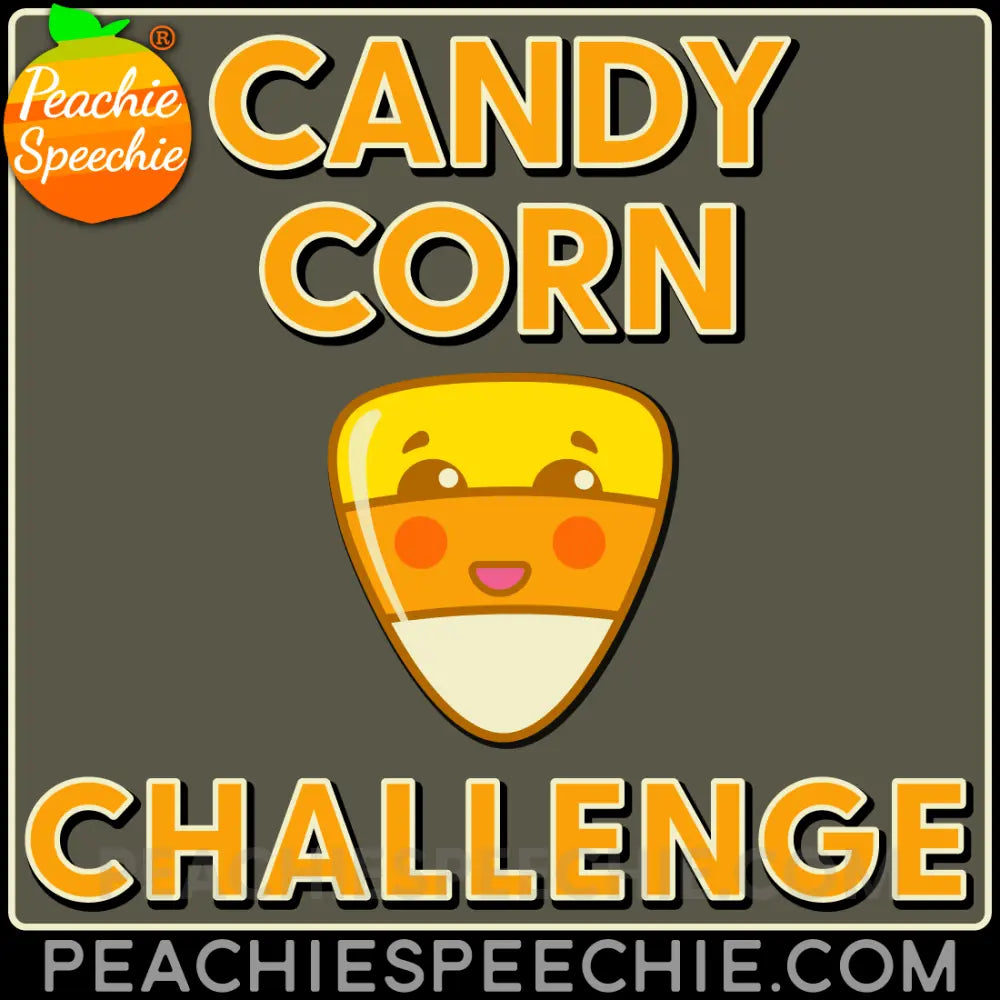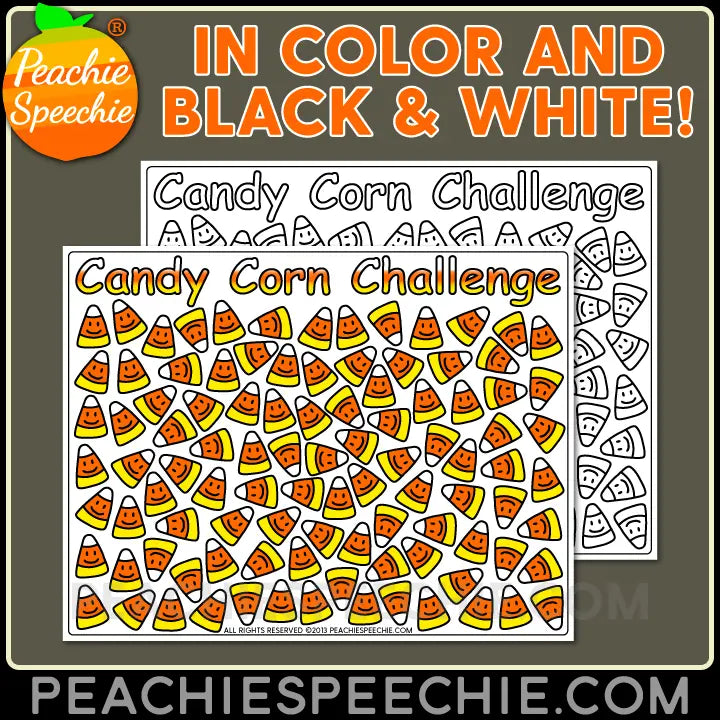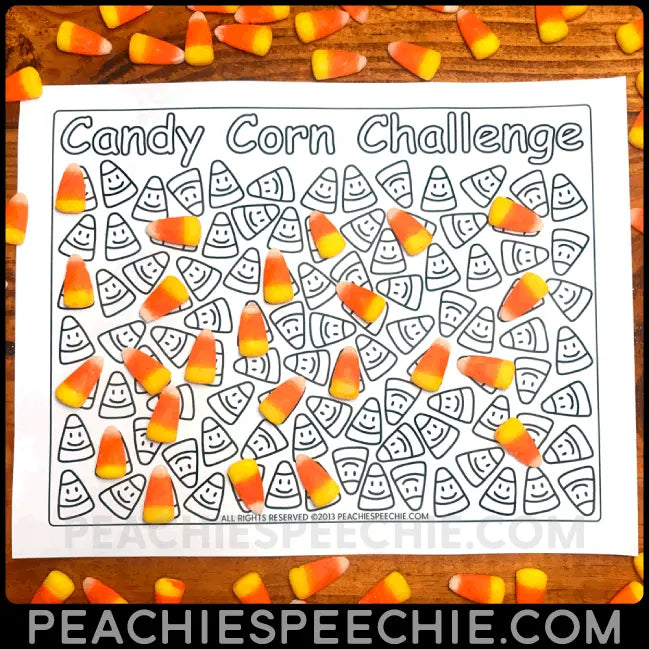 100 Trials Candy Corn Challenge
---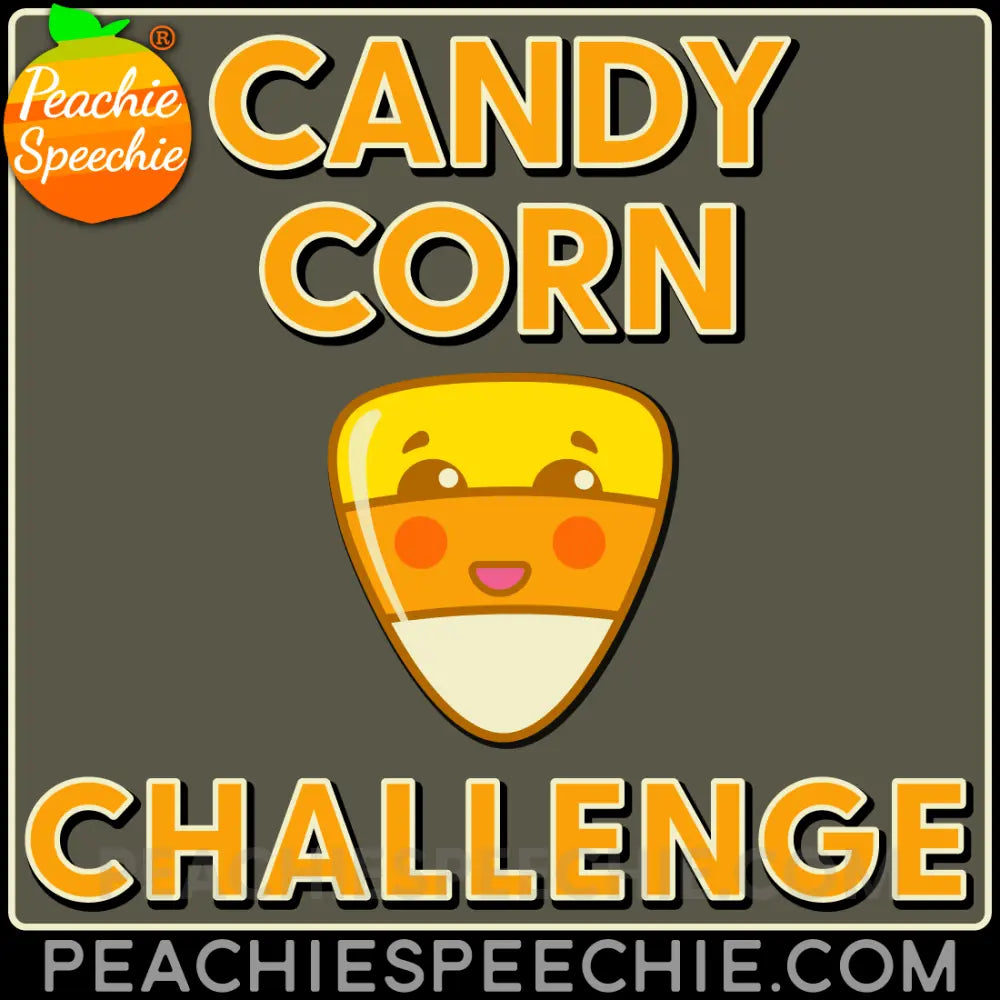 Peachie Speechie has been providing 100 repetition challenges since 2013! 
Candy Corn Challenge was designed to be used with real candy corn! Yum! (Or you can print the black and white version and have the students color the candy corn instead of using real ones, but that isn't as yummy).
I developed this activity for use in my speech room with my articulation groups. You can easily adapt this activity to focus on math facts, sight words, or pretty much anything!
Download includes:
Instruction sheet
Color Candy Corn Challenge sheet with 100 little candy corn pictures on it
Black and White version of the Challenge sheet 
Note to parents (attach to bags of candy corn when you send them home with students!)
Here is how it works:
I challenge my students to say their target speech sound 100 TIMES in one session. 
I give each student a copy of the Candy Corn Challenge sheet. 
I place a bowl of candy corn in the middle of the table.
Each time a student says an accurate production of their speech sound, they get candy corn to place over one of the candy corn pictures on their sheet.
Their goal is to have 100 accurate productions.
At the end of the session, I pass out plastic ziplock bags and the students dump their earned candy into the bag and take it home with them as a treat!
This product is rated 5.0 of 5.0 stars.
It has received 8 reviews.
Great resource!
Use this for my little ones to see how many productions they made. They love to color in the candy corn as they say words. Love this! Simple and functional.
Enganing
My students love this and enjoy the treat we get to eat at the end.
100 Trials Candy Corn
Great resource! Very motivating for the children. Some groups used candy corn erasers to cover each candy corn image, and others colored the candy corn! Love!
LOVED this activity! The kids loved it too:)
SLP
My students enjoyed coloring the candy corns while practicing target sounds.
100 Trials Candy Corn Challenge