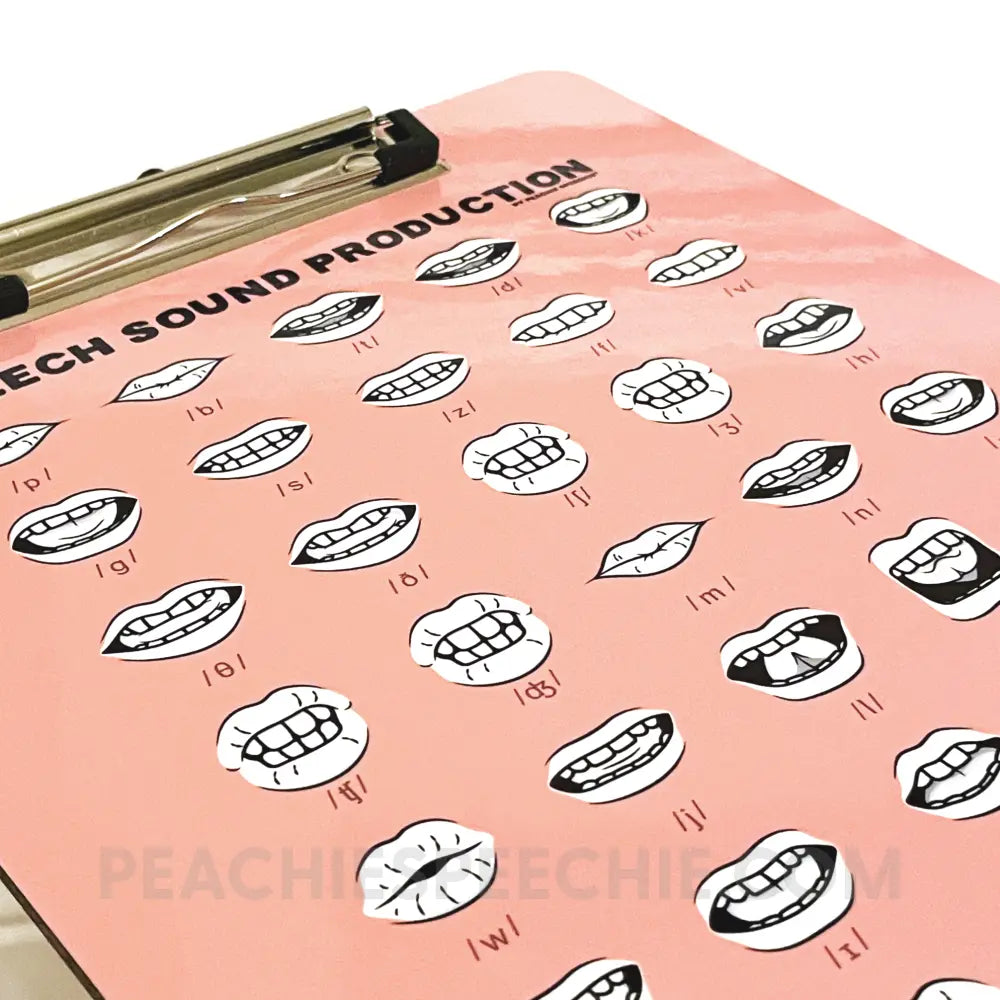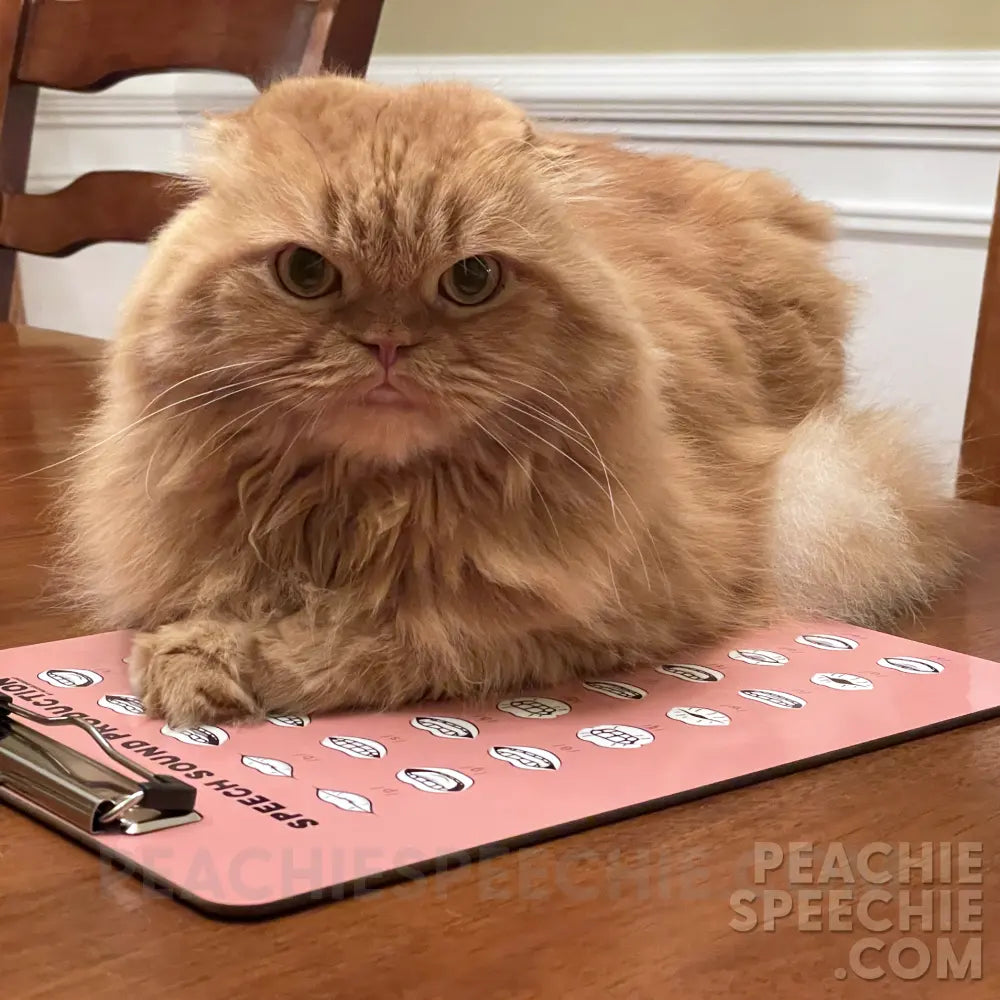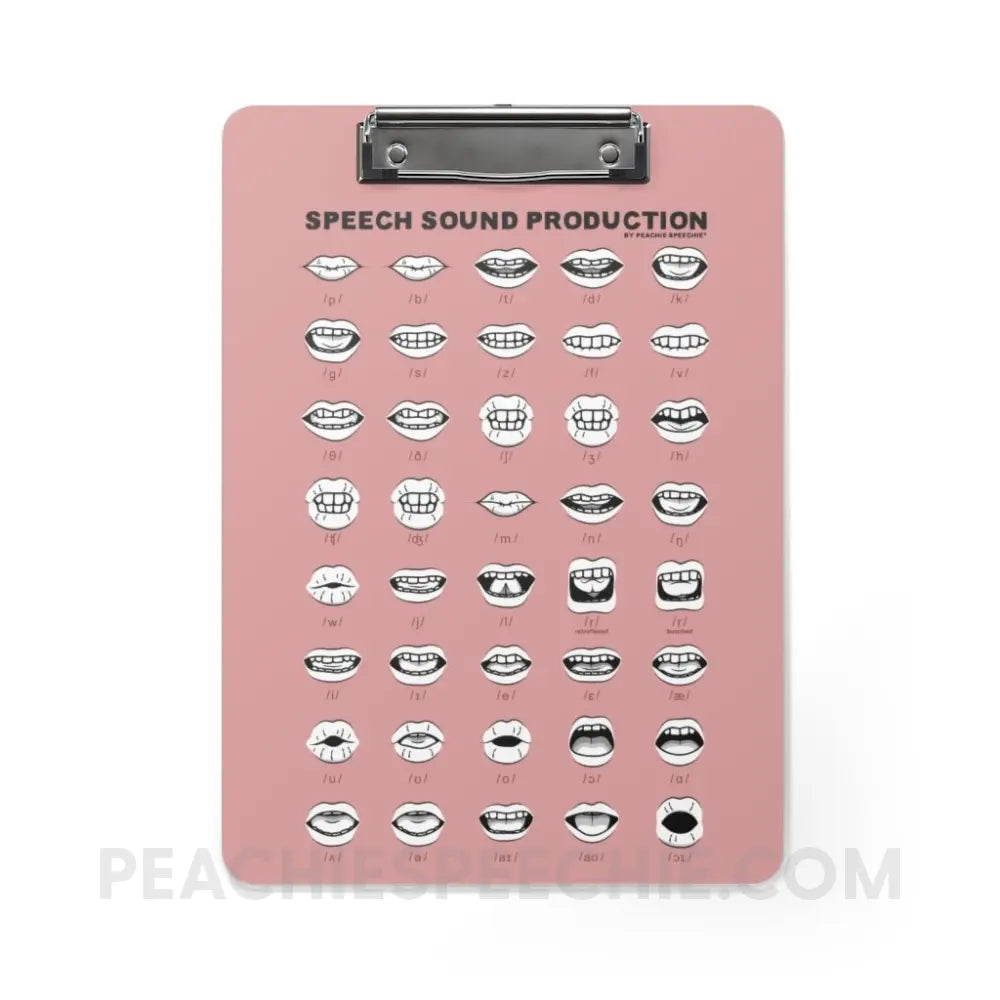 Speech Sound Production Clipboard
---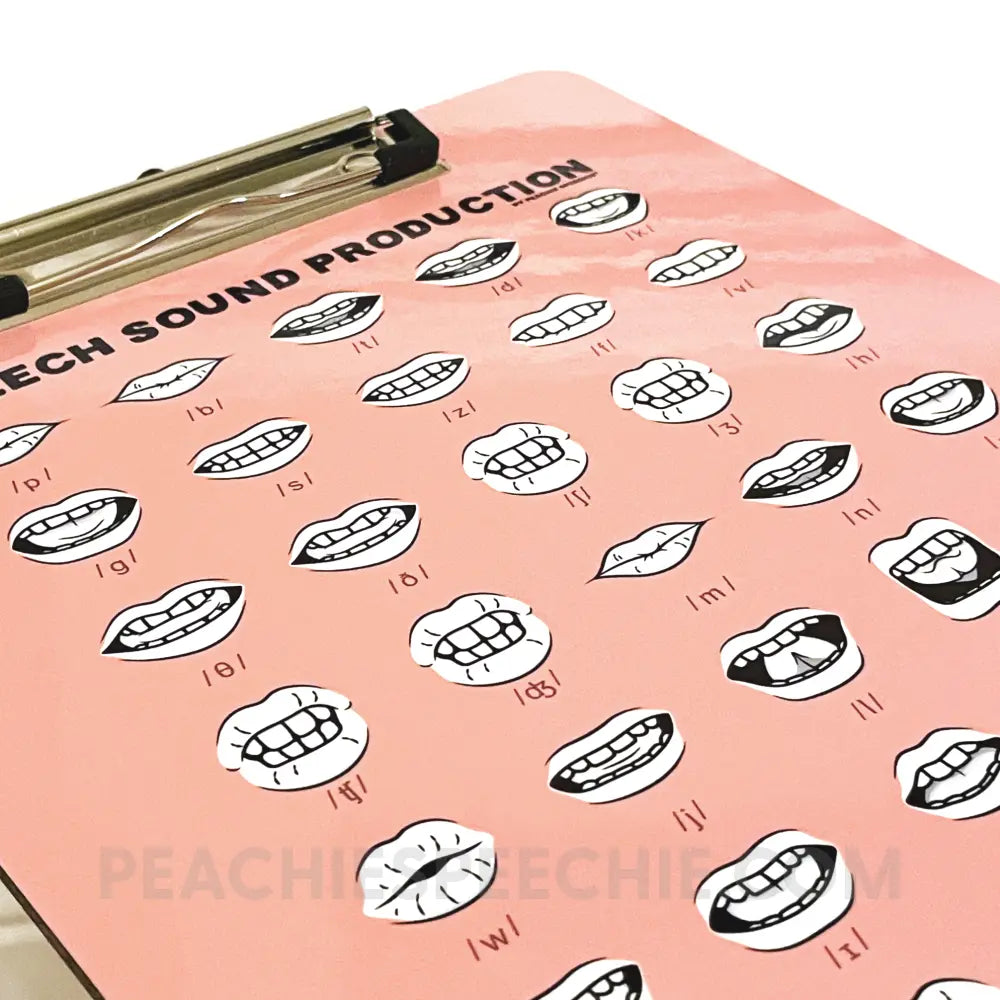 Sleek, skillfully designed speech sound production mouths. The perfect clipboard for your speech room or office. Drawn carefully, printed sharply, and very useful to show initial positions for speech sounds. These artistic representations are gender neutral.
Speech Sound Production Premium Clipboard
Mouth clipboard
This is cute! I am going to order one for the SLP I share an office with so we match.